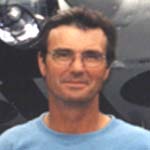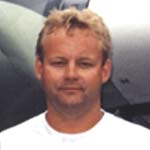 Q.G. Aviation Ltd. was founded in 1975 and restored a P-40E, which was awarded Grand Champion at Oshkosh. This aircraft was acquired by Rudy Frasca of Frasca Flight Simulators, where it remains to this day, maintained in excellent condition and still flown regularly.
In 1978 Q. G. Aviation of America, Inc. was founded and the Company moved to Fort Collins, Colorado. In addition to continuing to maintain WWII aircraft, General Aviation and Glider maintenance were included.
In the early 1980's the decision was made to concentrate on restoration and maintenance of WWII and unusual types of aircraft.
The Company had continued to maintain the Mk IX Spitfire at the Owls Head Transportation Museum in Maine. This aircraft then moved to Arizona and then to Aspen, Colorado and is still cared for by Q.G.
Over the years, various Spitfires, P-51 's and another P-40E have passed through the doors.
The most recently completed project was the Fairey Firefly owned by Eddie Kurdziel and the Oshkosh Grand Champion of 2002, for which QG received the Oshkosh Golden Wrench Award.
Aircraft currently under restoration include a Hawker Hurricane, a Supermarine Seafire, a North American Navion and a Fairey Gannet which is currently being prepared for return to the UK, from a hangar in Minnesota.