Details

Written by

Super User

Category: QG Aviation
Hits: 15175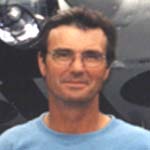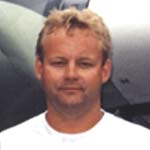 Q.G. Aviation Ltd. was founded in 1975 and restored a P-40E, which was awarded Grand Champion at Oshkosh. This aircraft was acquired by Rudy Frasca of Frasca Flight Simulators, where it remains to this day, maintained in excellent condition and still flown regularly.
In 1978 Q. G. Aviation of America, Inc. was founded and the Company moved to Fort Collins, Colorado. In addition to continuing to maintain WWII aircraft, General Aviation and Glider maintenance were included.
In the early 1980's the decision was made to concentrate on restoration and maintenance of WWII and unusual types of aircraft.
The Company had continued to maintain the Mk IX Spitfire at the Owls Head Transportation Museum in Maine. This aircraft then moved to Arizona and then to Aspen, Colorado and is still cared for by Q.G.
Over the years, various Spitfires, P-51 's and another P-40E have passed through the doors.
The most recently completed project was the Fairey Firefly owned by Eddie Kurdziel and the Oshkosh Grand Champion of 2002, for which QG received the Oshkosh Golden Wrench Award.
Aircraft currently under restoration include a Hawker Hurricane, a Supermarine Seafire, a North American Navion and a Fairey Gannet which is currently being prepared for return to the UK, from a hangar in Minnesota.
Details

Written by

Super User

Category: QG Aviation
Hits: 9826
Tim Fries was the Chief Restorer on the Firefly Project.
Tim's first job in aviation was short lived, when the man who he replaced at a general aviation maintenance facility, decided to return six weeks later. This turned out to be a blessing in disguise as a friend of Tim's needed his T .34 restored and arranged with Ray Middleton to use his hangar. After the T.34 project was completed, Ray liked Tim's work and decided that he would give him a try.
Tim's first project at Q.G. Aviation was assisting with restoration work on Bill Greenwoods' two seat Spitfire. Over the next few years Tim assisted with the repair of a ground looped Spitfire, a Hawker Hurricane restoration and a Mk IX Spitfire project.
When Ed Kurdziel's Fairey Firefly arrived at the hangar, little did Tim know that he would spend the next seven and a half years restoring it to its original condition, including modifications to make it safer. After restoration Tim got to share in the Firefly's first flight to Oshkosh, where the Firefly won Grand Champion and Q.G. brought home the Golden Wrench Award. This was the first time a non American airplane had won Grand Champion. Tim also got to make the journey to Reno in the Firefly, where the Firefly won the Rolls Royce Heritage Trophy and the Peoples' Choice Award.
Details

Written by

Super User

Category: QG Aviation
Hits: 9500
Ray Middleton, the founder of Q.G.Aviation, served an apprenticeship at Personal Plane Services, based at Booker Aerodrome, near High Wycombe in England. P.P .S. was noted for the construction of WWII replica aircraft for the film industry, in addition to having a reputation for restoring and maintaining rare and unusual types of aircraft.
Under the tuition of Bert Allin, the Chief Inspector, Ray became proficient at working on Rolls Royce Merlin engines and various other WWII engines and aircraft.
It was during the preparation of a DeHavilland Mosquito (which is now in the Wright Patterson Museum at Dayton) for a trip across the Atlantic, that Ray became acquainted with an American who introduced him to a private collector in Canada.
In 1973 Ray moved to Canada to maintain this Collection, which consisted of an ex-Irish Air Force Mk IX Spitfire, a P-51, a P-40N and a Beech T-34A. In early 1974 the collector and two partners acquired six Guatamalan P-51's and these remained in Texas.